Blue Rag – Australia's Best Tracks
Blue Rag
Located in the Australian Alps through the Victorian High Country, Blue Rag Range Track is a spectacular off road adventure. The track is very remote and rated as very difficult. It's definitely only for 4WD cars with good clearance.
This gravel rough track snakes its way over the tops of the range and it's one of the highest alpine tracks in the country. Engage four wheel drive and change to the low range gears. If you plan to do the Blue Rag Range Track you need to have knowledge about offroad driving. The remote Blue Rag Range Track captures the spirit of off-roading.
This rugged track is extremely steep in many places. Mount Blue Rag is the highest point of the track at an elevation of 1.726m above the sea level. There are many excellent photo opportunities. Don't forget your camera with lots of film/memory, fully charged batteries and an empty memory card! Awesome 360o views at the summit. Blue Rag Track follows the ridge lines, with rough, rocky, steep climbs, descents and high precarious mountain edges. On both sides of the track are drops of thousands of feet to valley below. Some people find this track just too daunting.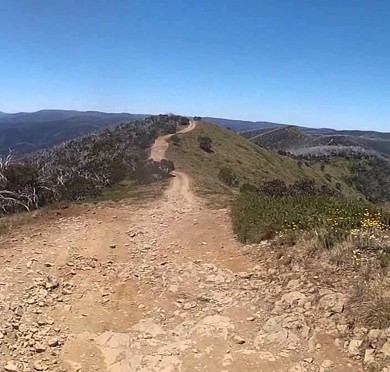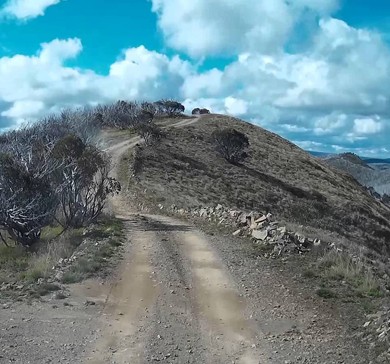 The track includes some narrow sections unprotected by guardrails. The track requires alertness due to some precarious drops on either side of the trail during the main climb to Mount Blue Rag. It is only accessible in summer as the road and track needed to get to it are closed during the winter months. The track includes very steep sections and some of the turns are so narrow, that it's difficult to turn in one go.
Grade
Difficult
Camping
Blue Rag Camp